A marketing foundation built on trust.
My heart breaks every time I hear about a coach who plunked down a large sum investment on marketing training that ended up not fitting for them. Leaving them feeling like a failure and wondering if they should give up this whole coaching business thing.
I know how to prevent this from happening and I don't want one more coach to have this heart-breaking experience.
You CAN build a successful coaching business (whatever that means for you). You can even go from 0 to 6 figures, but if you're like most coaches I know, details bog you down and marketing doesn't come naturally. You can learn everything there is to know, but when it comes to marketing, knowledge isn't enough. You have to BE in your marketing. You have to BE you. Whether you're creating it yourself or you have someone creating it for you the marketing you do and language you use, has to match who you are BEing as a coach.
And THAT requires more than just a Marketing Strategist. It requires a strategist who is also a Coach.
Hi, I'm Kristen Beireis. I'm an Educator, Marketing Strategist and Trained Coach. It's my mission to help you set (or reset) a foundation for marketing that brings you clarity on what kind of marketing strategies, training and messaging, personally, uniquely, matches who you are. Whatever your financial goal is, you need a solid foundation that's built on knowledge and being. That way you will prevent marketing burnout and make wise decisions about where to spend your marketing time and dollars for the highest level of results.
You don't have to do everything in marketing. You only GET to do what will work for you.
Are you ready to start building your marketing foundation? Let's Chat.


Trust Building in Marketing Expert and President
Coaches' Marketing Source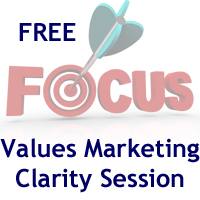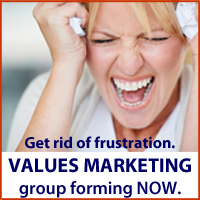 Early Bird Pricing Ends July 15 (save $100)! This group is all about exploring your values and using them to inform what to do in marketing. Plus you get 3 hours of Virtual Assistant services from BizEase Support Solutions so you can pass off those tasks that don't honor your values. Click here to grab your seat now.
---
<!-End Container->