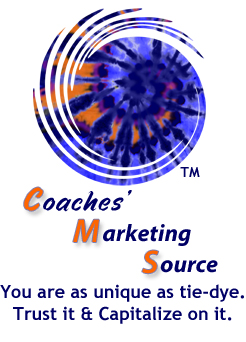 A marketing foundation built on trust.
You've probably seen Marketing Experts who charge tens of thousands of dollars to learn how they made 6 or 7 figures..."and you can too".
First of all, I'm not a 6 or 7 figure earner. I used to think I was supposed to be aiming for the big bucks. In fact, when I started reaching for that goal, my client attraction quickly tanked. Since then, I've redefined my definition of success (and you can too!). I'm right where I want to be, trusting in my path and happily moving my business forward with a 5 figure goal.
Second of all, I've heard the stories. My heart breaks every time I hear about a coach who plunked down a large sum investment on marketing training that ended up not fitting for them. Leaving them feeling like a failure and wondering if they should give up this whole coaching business thing.
I know how to prevent this from happening and I don't want one more coach to have this heart-breaking experience.
You CAN build a successful coaching business (whatever that means for you). You can even go from 0 to 6 figures, but if you're like most coaches I know, details bog you down and marketing doesn't come naturally. If this is true for you, you're not going anywhere without a marketing plan that's designed to fit who you are and honors your values.
It's my mission to help you set a foundation for marketing that brings you clarity on what kind of marketing strategies, training and messaging, personally, uniquely, matches who you are. Whatever your financial goal is, you need a solid foundation, that builds trust quickly. That way you will prevent marketing burnout and make wise decisions about where to spend your marketing time and dollars.
Are you ready to start building your marketing foundation? Let's Chat.


Trust Building in Marketing Expert and President
Coaches' Marketing Source


---
<!-End Container->