You are as unique as tie-dye.
I see you over there on the other side of the computer screen. You're questioning what direction you want your marketing to go in next.

There are so many things to learn! How in the world does anyone know what to do or say?

Breathe. Relax. Pull up a chair, grab a cup of coffee (water, tea...whatever) and let's try something new.

I'll help answer your marketing questions,
but not in the way you would expect.

Here are some examples of marketing questions I can help you answer:

Does marketing have to be so frustrating?

What is my marketing plan?

What is my marketing message?

Who is my target market?

How do I answer the question "What do you do?" or "What makes you special?"

How do I market myself in a way that doesn't feel slimy?

How do I stay consistent with my marketing?



Of course, just about any Marketing Expert can help you answer those questions. The difference is that when you work with me:
No Blueprints. No Formulas. No Shiny Objects to Chase.
No giving up your life to get your marketing done.
Instead it's all about YOU, what works for YOU. I don't start by telling you what you need to do to be successful in marketing. Nope, I start with "Who are you?" I turn your values, priorities and dreams into a marketing plan and message that is just as unique as you are.

Just like every hand-dyed tie-dye shirt is unique, you are a unique individual.
You have a unique, natural, easy, way to marketing that is successful for you (and you alone).
If you want to set up that simple, peaceful business you've always dreamed of, you can't afford to ignore it anymore.
You need to discover and trust in your own tie-dye way of marketing and talking about your business. You need someone who can pull it out of you and help shape it into something successful.
It's not going to look like everyone else's way of marketing (you didn't want to be a follower anyway, did you?). That's the whole point!
Market in a way that you're passionate about and just happens to get clients, then marketing won't zap away your energy anymore. Free yourself from the strain and drain of what you are supposed to be doing. Trust in your own, new, solid, successful marketing foundation that will honor who you are and the time/energy you truly want to put into it. A foundation that quickly and easily helps you build trust with and attract more of the right clients. That is Trust-Building in Marketing and I can help.
Do you feel I've hit the mark and you want to try a FREE coaching session? Then click the "Let's Talk!" button, fill in the form and we'll set one up.
Your Values Marketing Plan Programs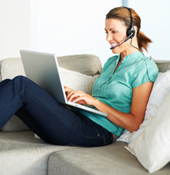 This is where you get clear on what marketing strategies are going to work best for you based on your values. We'll narrow down your to-do list to activities that feed you, energize you and keep you consistently marketing. We'll talk about your priorities and the time you put into marketing. Then we'll put together a marketing funnel that will honor the time/energy you want to put into marketing and help you plan out what you need to accomplish to create the income you desire. This will give you a strong foundational marketing plan that will create consistent clients and the tools to plan your marketing as your business grows. You'll also have a clear focus for your marketing so you don't waste money and time in courses that aren't appropriate for you. A side effect of matching your values to marketing is that you'll trust in your own, unique and natural way of marketing which will make your marketing stand out.
A Free 30 minute Values Marketing Clarity Session. Click here to apply.
Free and low-cost downloadables. Click here to see what's available.
1 month Values Marketing Starter. Click here to find our more about this starter program.
Ongoing Values Marketing Accountability Coaching. Click here to find out more about this ongoing program which is a great follow-up to any Values Marketing program.
6 week Values Marketing Program. Click here to find out more about this Values Marketing program.
3 month Values Marketing Group Program. Click here to see when the next group is forming.
3 month In-Depth Values Marketing Plan Program. Click the "Let's Talk!" button to schedule a Get To Know You Session so we can discover how this program will change your marketing.
Uniquely You Marketing Message Programs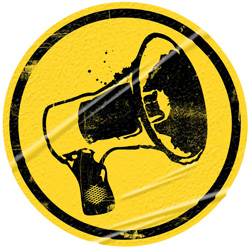 Once you know what you're going to do in marketing, you'll need an overall marketing message that you can create copy and content from. You don't want to sound like every other coach on the block though, do you? I didn't think so. I don't believe in telling you what to say and putting words into your mouth. That's not what's going to help you stand out in an ever growing marketplace of coaches. Nope. The way to stand out is to capitalize on who you are. No one else coaches like you. No one else has your exact background that lead you to this work. No one else has the life experience you have. You are a unique individual like no other and that's what will make your words jump off the page and perk up the ears of your clients. These programs combine coaching with The Essential Message™ process (I'm a Certified Facilitator of this program) to help you get clear on your unique message. It's about pulling your message out of you, not force feeding you a script so you are confident in what you write and say. This will help you build trust fast and attract more of the right clients.
Differentiate Your Coaching Business 1:1 Sessions - Click here to take advantage of a 1 hour session (or more) that hones in on differentiating a piece of your marketing message.
Click here for the following longer, more in-depth, Uniquely You Marketing Message Programs.
3 month Uniquely You Core Message Program.

8 month Uniquely You Full Message Program.
Ongoing Uniquely You Message Accountability Program.
All messaging programs include the Values Marketing Starter Program to get you trusting in yourself and so you know what marketing strategies will work best for you before you put words into them.
Whole Unique Kit & Kaboodle
For many coaches (especially those who are new to the coaching industry), a unique marketing plan and message are something that is needed. I have two options for doing the whole kit and kaboodle.
1 year Values Marketing and Messaging Program - This 1:1 program will go in-depth in all the different areas of your unique marketing plan and differentiated marketing message. This program allows us time to dig into your challenges, and coach through all the stuck places while setting new marketing habits and mindsets. This is where we flip your marketing on it's head and where you set (or reset) your foundation with a new way of being as you walk through your daily marketing life. You'll be refreshed and rebranded. You'll stand out because of who you're being and how you talk about your business.
1 Day Virtual or In-Person VIP - We'll do a quick version of the Values Marketing Starter. While we can't do everything in one day, before our call we'll decide what elements will give you the most bang for your buck. You'll walk away with a plan of action and some differentiated marketing fodder. This is not for those who quickly get overwhelmed and brain fried with information and coaching. This is an intense day designed to get you moving fast. Ongoing coaching for three months is included.
Want a FREE, No obligation Marketing Coaching Session?
If you are interested in working with me and want to get a sample of what that looks like, please apply for a FREE, NO OBLIGATION Sample Session today. Be sure to come into the call with a goal for the call. What is your biggest marketing challenge? What would you like to have shift before the end of our call?
Fill in the form below and I'll review your answers. If I feel we can create that shift, then I'll write you back (or someone on my team will write you back) to schedule our call. Please block off two hours for this call. We may or may not use all that time. I just want to make sure we have plenty of time to create that shift for you, by the end.
You won't be signed up for my list. However, at the end, if I feel we are good fit to work together, then I will ask if you want more. At that point we can design a program that works for you. If it doesn't feel like a good fit for you, then please say so and I'll send you on your merry way or I may refer you elsewhere.
Still not sure where to start?
Don't take my word for it.

While I didn't know it at the time, I needed someone to help me clarify what works and doesn't and to guide me in organizing my efforts. Kristen provided me with a logical marketing plan that I can move forward with and adapt to my changing priorities easily. She didn't try to impose any 'right' way of marketing - she helped me connect with what felt right to me and trust that. I would highly recommend checking out what she has to offer.

-Kim Barnwell
, CPCC, PCC
Certified Life Coach, Mentor and Healing Facilitator
I was running around in circles trying to figure out how to market my business and I hated it. Kristen has helped me tremendously!

-Rhonda Neely
Marriage and Life Development Strategist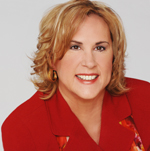 Kristen, you are a great coach, using humor, lightness and fun to facilitate a conversation that is rich in meaning and content. I feel blessed. I'm thinking "Finally, Freedom from Marketing Madness!"
-
Jane Morrison
Executive Coach and Business Development Consultant
---