Is Marketing the Bane of Your Existence?
I'm sure you're aware that marketing is an important part of your business success. If you don't get the word out, no one will know you exist. With most of my clients, marketing is the bane of their existence. Is it yours? Isn't it the worst part about owning a business and the last thing you want to do?
If that's true for you, then I'll bet at least a couple of the following are also true:
Marketing gets pushed aside, because you just don't want to deal with it.
Your marketing isn't consistent and you know that's the reason for the slow results your getting.
At some point marketing has to take over every minute of the day, because it didn't get done earlier.
You spend a lot of money, time and energy learning about marketing from others.
Are you exhausted from marketing? I'm sure that's not what you planned when you set out to start your own business.
It's time to cut the chains of marketing and create the business you dreamed of.

Marketing doesn't have to be the bane of your existence. It can actually be an easy tool to use when creating success for yourself. Yes, I did just use the word "easy". Marketing doesn't have to be hard. You just need to learn and trust in yourself.
Yup! I hear you. I know you're saying; "I DO trust myself". Well, if you can identify with any of the above statements, then I'm here to tell you that you aren't fully trusting yourself, when it comes to marketing.
You are NOT alone! Every day, I run into confident business owners who aren't trusting themselves in marketing. That's why I created an e-book to help you clarify where you can trust yourself more. Introducing:
Inner Trust & Marketing: The Key to Marketing Success and Happiness

Download your FREE Copy, today!

This e-book is best suited for solo entrepreneurs who are selling a service they are passionate about. Whether you've just read a few things on marketing or have been marketing your services for years, this e-book will help get you prepared for growth and free you up from marketing overwhelm.
I find most people have no idea how smart they are, when it comes to marketing. They are walking around thinking that others know best. The hard part is figuring out what you are supposed to know to begin with. I can't tell you how many clients have come to me saying "I don't know what I don't know." Well, this e-book is about discovering what you don't know you DO know.
How much easier is it to trust in yourself when you can look at a
list of all the things you know?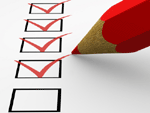 That's what this e-book is designed to do. It's a checklist or inventory, of sorts. As you read through, you get to write about all the things you KNOW about marketing. No, this isn't just about skills either (in fact, only one section of the book mentions skills). This e-book will challenge you to look at the bigger picture of marketing and what you know about the way you want to operate, live and grow your business.
BONUS: Once you start trusting in what you know, then marketing gets a whole lot easier. That's where the happiness comes in.
Don't listen to the gremlin!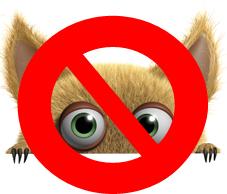 If you're anything like me, you may have a gremlin in the back of your head that screams "But what if this e-book just points out how stupid I am?" Thank your gremlin for me. I appreciate this one greatly! And, I ask you...so what?
So what if you get more focused on what you need to work on?
So what if you finally understand what you don't know?
So what if you discover what questions to ask?
So what if you finally know what classes you need to take, instead of guessing?
So what?!!
I challenge you to do it anyway.
I bet you'll be surprised at how much you know in order to be successful at marketing.
You can get it FREE by clicking "Download".

Who is this person who wants me to trust in myself more?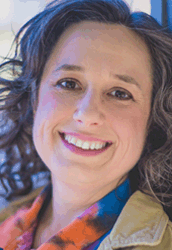 That would be me! Kristen Beireis, Trust-Building In Marketing Expert. I've been trusting myself to get things done since I was in high school. I have always had a deep trust that I can make anything happen. I DO make things happen all the time. At one point, I was making things happen so much that I totally forgot why I was making them happen. I lost myself in my goals. I lost myself in the doing. I lost myself in the focus and the outcome. I forgot about my values and pushed them aside because of what I was told "I was supposed to be doing in order to be successful." Luckily, I was able to find myself again and salvage my marriage just in the knick of time.
Today, I have found many different ways of keeping myself on track while making things happen. I want this for you. I want you to have a deep trust in yourself that helps you get what you want from your business. I also want you to keep who you are, use it and capitalize on it to make marketing easier and more successful.

Kristen Beireis
Trust Marketing Expert and President
Coaches' Marketing Source
---