Stumped by what to do in marketing?
Do what your passionate about and happens to get clients.
You probably didn't get into business to become a marketer, but you know you have to do it. It can be awfully overwhelming when it comes to plugging through a marketing to-do list, getting the word out in a bunch of different places and managing the day-to-day marketing. If you're a non-detail-oriented person, you've probably adopted the philosophy of "but it's marketing, so I have to do it."
I am here to put an end to that kind of thinking. Just because you're "supposed to" do it, doesn't mean you HAVE TO do it. At the same time, you have to do something...so what do you do?
You discover a unique, way of marketing that matches who you are.
Discover which marketing strategies will work best for you.
Do marketing that fits who you are.
No more wondering if you're doing the right thing, or doing it the right way.
No more staring at a blank marketing plan and wondering what to put on it.
Discover who you are as a marketer.
How? That's where I come in. You don't have to have the most sparkly marketing plan in the world. You only have to do what matches who you are. I've developed a process that takes your personal values and turns them into a do-able way to get marketing done. YOUR way. Just like a tie-dye shirt has it's own, unique combination of colors and design, this is your own, unique, structures to help you get marketing out the door the easy way.
You've applied your values to your life. Why not apply them to your marketing too?!
Many of my clients have done some values identification work and have applied that to their lives. However, because marketing is such an "other people know better than me" kind of thing values easily get pushed aside and sometimes trampled on in the process. You don't have to give up on your values in order to be a great marketer for your own business. You just need to trust in yourself and that starts with owning your values in every action you take while marketing your business.
I'm not just a marketing strategist, I'm an innovator and a coach.
I'm not one to tell my clients exactly what they should do in their marketing. I coach you to trust in yourself more and be confident in your strategy choices. Once I have a handle on your values, ideas start popping and we brainstorm how you can do marketing in a way that honors those values. The best part of all of this is the side effect of marketing becoming a whole lot easier for you to wrap your brain around, focus to help you make smart choices about where to invest your marketing dollars and the confidence to do marketing in your own tie-dyed way. The proof is in the testimonials below.
So, What's Your Tie-Dye? Find out through this inner trust program for marketing ease.
It's as easy as 1-2-3!


You take the Core Values Index assessment to help me understand what your values are and quickly get into applying them to marketing.



We meet 45 minutes every week, for six weeks, by phone.

You do the homework. Every week there will be homework to do. Come to the next call ready to discuss your experience. We'll explore, deepen your understanding of your values and then apply it to how you go about your everyday project work.
You could have an easy, new, weekly marketing plan that is tailored to you, for just $675.
Let's Do This!

Want to chat first?
Some people need more information or want to get to know me better before they sign up for a deeply personal program like this. If that's you, I'd love to have a Get To Know You call where we'll get to know each other better and I can tell you exactly how this program will help you. Just fill in the form below to request a call. I love getting to know my clients before they start a program.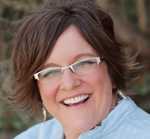 "When I started the What's Your Tie-Dye? Program, I was really in a place where I was ready to put my business away for a while and do something else, but hoped that I didn't have to do that. I have been in Social Work and I've gone through coach training so I've done a lot of assessments. I thought I had gotten everything I needed to get from them, but I knew Kristen and thought I'd give this CVI thing a try. Within a matter of two weeks, my whole being shifted and I was excited about my business again.

What surprised me the most was looking at how being out of my values drains my energy. I was following the strategies that I had been taught and I thought I was going nuts for wanting to change it up. This process explained why I wanted to shift and confirmed that I wasn't going nuts at all. I just wasn't following my values like I thought. In fact, I'd been marketing from a place that was the opposite of who I am.

I now know what it looks like and feels like to have marketing aligned with my values. Marketing is much easier, less stressful and I'm actually excited about it. I know what it feels like to NOT honor my values in marketing and I know how to shift into something that does. Kristen's ability to put the pieces together easily and in a light-hearted way is just what I needed.

If you need a direction in marketing or what you're doing isn't working for you, go through the What's Your Tie-Dye? program. You'll have a foundation that infuses YOU in to your marketing and honors your values from the core of your marketing plan. This work will keep your marketing (and your business) from falling flat."
-Gretchen Pritts
http://www.gretchenpritts.com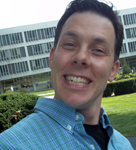 "
Kristen, you totally bunk the popular idea that one 'should' follow the formulas that others have used for their own success. To even write it this way makes the idea seem ludicrous. Since when is one's greatness fully realized when they stick only to the paths and steps of what others have done before? That sounds more like a blueprint for mediocrity. Yes, if you want to blend in with everyone else who jams my email inbox with constant blathering about how I'm likely 'doing it wrong' or how I can 'avoid repeating their mistakes', then by all means copy exactly what they have done and are doing. If you are meant to be your own voice in this world, for goodness sake work with someone who HONORS your unique voice and the unique person behind that voice!"
"You help very creative, incredibly resourceful, often sensitive and self doubting, gifted people to find THEIR OWN blueprint for success; one that resonates with how they were born into this world and who they were born to be in this world."
-Shane Thibodeau
http://www.DoWorkBeHappy.com
"
In coaching, we are encouraged to focus more on who we are being, and less on what we are doing. But all of that goes out the window when marketing coaches get involved
with their lists of all the onerous things you need to be doing to survive. How refreshing to learn there is a way to do marketing that comes through being -- that
you don't have to sell out on your values and become something you aren't in order to earn a living providing services you love.
Kristen's dynamic process helps you to
"drop anchor" and connect with your highest innate values, and identify the marketing strategies that naturally flow out of them
. Her warm and engaging style supports the learning, and you'll come away with an action plan that you actually want to execute, because it honors the highest expression of who you are. It is a wonderful gift when your marketing strategy is aligned with your deepest level of being.
Thank you for bringing this fresh approach to marketing into the world, Kristen.
"
-Vicky Jo
Type Discovery Artist
Professional Coach / M.A.(DepthPsych)
CPCC, PCC, IGIP, JCDC, ORSCer
http://www.typeinsights.com
---