Marketing Trust Talks
Sign up now and get reminders for the next call in September

Hello there!
I bet you're doing everything you can, in marketing, to make this year better than last year by boosting your success. You may be working a plan or following a list you created. You may be seeing some signs of improvement and you're probably excited about some upcoming opportunities.
Is marketing your business threatening to be a buzzkill?
So often I run into clients who are excited about their business, but marketing it is detracting from it. There are things that just have to get done, there's learning to do, and there is strategizing to step into. It's a lot of work to market a coaching business. I get it!
What if:
marketing just happened?
you knew you were doing it "right"?
you could quickly access answers to your marketing questions?
it was easier to talk about your business?
writing came naturally?
Don't let marketing be the thing that sucks the joy out of your business. Build trust inside and out, instead.
Learn to Build Trust Inside and Out.
That's what the Trust Talks are all about. I will host calls where I introduce a trust-building concept that will help make marketing easier, less stressful and a lot more connected to who you are.
Pull up a chair.
Grab a cup of coffee (I'm not much of a coffee drinker, but I realize this may make things more relaxed for others)
Get comfortable
Listen,
Then, let's Talk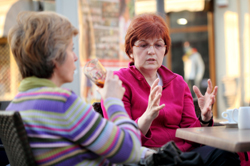 These calls are just 45 minutes. Information will be shared up front, for the first 30 minutes or so. I'll record this portion and send it out after. The last ten to 15 minutes is dedicated to you. There may be some questions lingering (so take notes). There may be further discussion questions asked of the group. This last 10 minutes is discussion time...think of it as gathering at your favorite coffee spot and talking shop and it's only available if you attend live. Best of all the Talks are FREE!
Periodically, there will be an opportunity to hear a guest speaker and I discuss a topic. It will be interview style where I'll ask questions and the speaker will answer. As always, there will be discussion time at the end that only those LIVE will be able to participate in.
Register and you'll get notifications for each call.

You can unsubscribe at any time.
A link to the recording will be sent out within 24 hours of each call, to all who are registered for the series. However,
the Q&A portions will NOT be recorded
.
Upcoming Trust Talks:
The Differentiation and Outer Trust Connection
The Differentiation and Outer Trust Connection
Interview with Special Guest, Michel Neray of http://www.EssentialMessage.com.
The Authenticity and Trust Connection
The Authenticity and Trust Connection
Interview with Special Guest, Vidette Vanderweide of http://videttevanderweide.com/.
The Niche and Inner Trust Connection (unscheduled)
The Transparency and Outer Trust Connection (unscheduled)
The Money Goals and Inner Trust Connection (unscheduled)
The Team Building and Trust Connection (unscheduled)

More about me.
And...why I give away my time for these calls?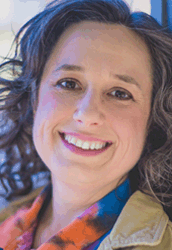 Just in case you didn't know, I'm Kristen Beireis. I am the Trust-Building In Marketing Expert. I have always been a big "go for your dreams" kind of person. I have extreme focus and determination once I make a commitment to myself...regardless of what others around me say. I mean, I told my Husband before he proposed; "If you're not willing to come to NYC with me so I can be a Broadway Singer/Actress, then don't even ask me to marry you".
That's great commitment and all, but I found out (almost too late) that it can also be a problem. While I was driven, focused and committed, I totally missed out on my "life". I had no life. I barely even had time to spend with my Husband, let alone friends. We were 12 hours away from our family too. So, there was maybe a week or two that we'd go visit...but was I truly present? No, I was wondering what auditions I was missing back east. This was NOT like me. In fact, it was really far off...I enjoy time with my family and was missing them greatly. On the east coast, I was truly NOT where I wanted to be and I wasn't honoring who I am. Once I realized this, of course, I was driven to move back home to Ohio.
I've now learned how to stay focused and honor the lifestyle that I truly want for myself. I run my business around my life, even my marketing. Yup, that's right. I get my marketing done and out the door, even though I play in "life" a lot!
I'm tired of sitting on the sidelines watching solo entrepreneurs get all stir crazy about what to do in their marketing and exactly how to go about it. There's a lot of information out there to support the stir crazy, too. I want to revolutionize marketing through new marketing thought processes and creating new ways of communicating.
Here's the challenge, though. If you are someone who is stuck in the marketing whirlwind it's hard to understand what a "new way" could look like. That's why I created these Trust Talks. I get to wake people up to new possibilities through very small windows. I hope you will join in.
If you are ready to start waking up to a new way of being in and doing marketing,
then register for the Trust Talks now.
Kristen Beireis
Trust Marketing Expert and President
Coaches' Marketing Source
---
<!-End Container->