The Values Marketing Group Program

Next group TBD
Dear Coach,
You are cordially invited to attend the next Values Marketing Group program starting July 28.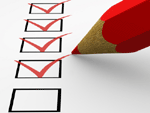 You know marketing is the key to having a pipeline of clients you can pull from as you grow. That's why you're really focusing on building (or rebuilding) your business. You hunker down, "git 'er done" and send it out the door. You've gotten some results, but you'd love to see a lot more; and you're ready to step up your game without sacrificing who you are and the life you have around your business.



Wouldn't it be great if:
you were excited to do your marketing to-do list?
you accomplished all that you needed to accomplish consistently?
you had energy for your other priorities outside of marketing?
marketing were fun, natural and just a matter of being YOU?
you had a Virtual Assistant at the ready to do a few hours of work for you?


Marketing can be something you look forward to and enjoy.
Take a breath. Relax. Welcome to the Values Marketing Group. I, Kristen Beireis, will help you reshape the way you think about, and work in, your marketing. No longer will "getting marketing done" be your focus. Your focus will be a unique, values-based focus that will drive your marketing forward. I'm not going to crack a whip and tell you that you have to do specific marketing tasks. In fact, you might find yourself throwing out marketing strategies you've been doing for a while. Instead of helping you put together yet another overwhelming marketing list, you're going to find a new, customized and authentic way for you to operate in your marketing...and we'll do it together.
Not only that, I've invited my colleague Terry Green to add a boost to your success with her team and their Virtual Assistant services.
Your values will make or break your marketing.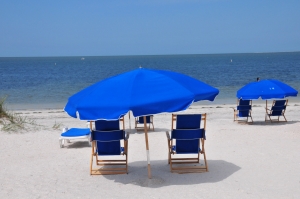 Your values affect what you do in marketing. We will dig deep into your values and discover marketing strategies that honor them. You'll trust in yourself, your ideas, your words, your way, your style...YOU. You'll find a new way of BEing in marketing on a regular basis, that's most natural for you. After all, consistent marketing creates consistent income (but that doesn't mean it has to look the way you already know). Your marketing life will be fulfilling.
As your coach/consultant, I will challenge you to set up supportive structures to allow you to do activities that you're not only passionate about, but also bring in clients. I'll be there to guide you, ask questions and help you look inside yourself for the answers. As you talk about your marketing, your business and how your values show up, my "Marketing Brain" will kick in and tap into my Innovator for ideas and possibilities you may never have thought of before (or didn't consider from the perspective of your values). You can do this! The group is here so you can support each other, call each other out and help with the brainstorming.
Then, once we've nailed your most natural way of attracting clients, Terry will take it to the next level. Terry and the BizEase Support team will amplify your success potential by tapping into their own values and doing more than you have time, energy or wherewithal to do by yourself.
Do you want to be part of the group? Click "Buy Now" to grab your spot right away.
What do you get?
Here's what you'll get from this 3 month program:
6, 90 minute Group Coaching calls over 3 months.
Access to a Facebook group to post your homework results, ask questions and get support from your fellow group members.
Clarity on your results of the Core Values Index™ (CVI) and discover what your values mean in marketing.
A new, small, list of marketing strategies that are easy because they honor who you are.
A solid way to create consistency within your marketing without putting your values aside.
More energy for non-marketing activities.
Tools to help you identify and shift away from marketing that stresses you out and choose the more authentic route for you.
A 20 minute consultation with Terry Green at BizEase Support, to discuss how she and her team can amplify your success.
3 hours of Virtual Assistant services (available for 3 months ending one month after our last call)

Who are these two Marketing Experts?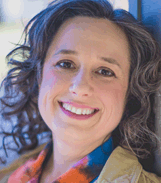 Kristen Beireis is the Trust-Building in Marketing Expert. She specializes in helping coaches find ways to enjoy marketing, even if it's something they hate when they first come to her. She's on a mission to stop the sacrifices of time and authenticity that so many coaches make. It all starts with trusting in who you are so you can capitalize on your own uniqueness.
Kristen combines over 15 years of marketing experience with her Training as a Life Coach to make marketing easy and natural for coaches. Kristen believes life was meant to be enjoyed and that includes marketing.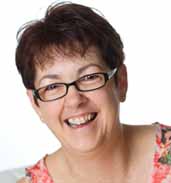 In business since 1991, Terry Green is the CEO/President of BizEase Support Solutions, an American-based, multi-VA company comprised of a team of talented professionals across the US and Canada. BizEase excels at helping speakers and coaches worldwide turn time into money by providing seamless online marketing solutions, from setting up shopping carts and editing video, to writing blog posts and managing Social Media and PR campaigns. BizEase's clients (who span five continents) take great joy in allowing the Green team to take care of the details so they can get back to doing what they do best!
What's expected of you?
You'll take the Core Values Index (CVI) so we can both have a clear picture of what your values are. You'll be expected to show up to our twice monthly, 90 minute calls and do homework in between (set aside some time to work on marketing every week).
Wanna play?
We want coaches who are ready to do the foundational work required to market their business in an authentic, easy and natural way. This program is perfect for any coach who has been marketing their business but hasn't gotten the desired results. People have gone through this process in the first year and others have been in business 8 years or more. Those who have been in business for a while always say "Where was this work when I started my business? It would have saved me a boatload of headaches and time!" The cost to play in marketing (yes, you will get to play!) is just $700 (Payments are $350 up front and 2 monthly payments $225).
Still not sure if this is right for you? Request an interview where I'll answer any questions you have and share more about the program. Terry and I look forward to watching you find clarity and focus in your marketing while getting a boost of help along the way.
---