You are as unique as tie-dye.
For those of us who want to truly enjoy the experience of running our own business, there's one inherent problem in typical marketing training: It's a one size fits all solution. It's good information to know (and most of us need that information), but it hasn't been customized to fit your, unique, way of marketing.
I see you over there on the other side of the computer screen. You're fumbling around with marketing.

There are so many things to learn! How in the world does anyone know what to do or say?

Breathe. Relax. Pull up a chair, grab a cup of coffee (water, tea...whatever) and let's try something new.

Just like every hand-dyed tie-dye shirt is unique, you are a unique individual.

You have a unique set of values that are the key to unlocking your natural, easy, successful way to market.

If you want to have that simple, peaceful business you've always dreamed of, you can't afford to ignore it anymore.

You need to trust in your own tie-dye way of marketing and talking about your business. You need someone who can pull it out of you and help shape it into something useable.

It's not going to look like everyone else's way of marketing (you didn't want to be a follower anyway, did you?). That's the whole point!
If you keep trying to do marketing exactly the way you were taught, you'll burn out and never enjoy your business.
Instead, market in a way that you're passionate about and just happens to get clients, then marketing won't zap away your energy anymore. This is Trust-Building in Marketing.
I know I'm only one part of your marketing journey. It's my goal to send you away with a new, solid marketing foundation that will support your business growth for the long haul while honoring your lifestyle in the process.
Ready to dive in head first?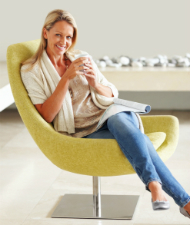 Great! Then let's talk about 1:1 Coaching/Consulting. Whether you're a newbie or experienced coach, when you work with me one-on-one, you'll go on a journey of:
narrowing down your list of marketing strategies to a customized, do-able list of activities.
resetting your priorities based on what you truly want for yourself.
finding more time to do the things you enjoy (inside and outside of your business).
making new discoveries about your natural way of marketing and using it to attract the right clients.
...and best of all, avoid wasting thousands of dollars on marketing training that doesn't serve you because, after you do this work, you'll be clear on exactly what your way of marketing is.
I would love to get on the phone with you so we can get to know each other and you can learn more about how this work will change the way you do marketing, for the long-term. Fill in the form, below, and let's chat.

Want to wade in the shallow end?

Ok, so how about a 4 week program to get you started? - You don't have to do every marketing strategy that exists in the world. You only have to do the ones that match your values (who you are). Dive into your values using the Core Values Index, trust your values and discover your unique combination of (tie-dyed) marketing strategies. What's Your Tie-Dye? Fill in the form, below, to get started.
Just want to dip your toe in the water?
I can understand needing more information and more of an experience of me in order to fully trust me. So, I've provided a couple possibilities below. These are just a small window into the work I do. If there is something else I can do to earn your trust, please let me know. We can always do a "Get To Know You Session" if you're interested in deeper work, but aren't quite sure yet. Just fill in the form below to request one.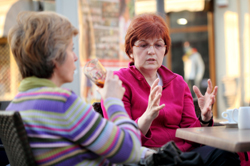 Free Marketing Trust Talks - 30-45 minute calls where we explore certain aspects of trust and how they relate to marketing. Sign-up to be notified of upcoming Trust Talks by clicking here.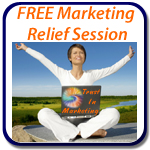 Free 30 Minute Marketing Relief Session - 30 minute 1:1 consultation to pinpoint at least one place where you can get some marketing relief right now through trust-building. Click here to get marketing relief today.
Don't take my word for it.

While I didn't know it at the time, I needed someone to help me clarify what works and doesn't and to guide me in organizing my efforts. Kristen provided me with a logical marketing plan that I can move forward with and adapt to my changing priorities easily. She didn't try to impose any 'right' way of marketing - she helped me connect with what felt right to me and trust that. I would highly recommend checking out what she has to offer.

-Kim Barnwell
, CPCC, PCC
Certified Life Coach, Mentor and Healing Facilitator
I was running around in circles trying to figure out how to market my business and I hated it. Kristen has helped me tremendously!


-Rhonda Neely
Marriage and Life Development Strategist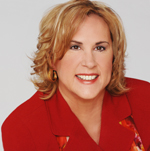 Kristen, you are a great coach, using humor, lightness and fun to facilitate a conversation that is rich in meaning and content. I feel blessed. I'm thinking "Finally, Freedom from Marketing Madness!"
-
Jane Morrison
Executive Coach and Business Development Consultant
---
<!-End Container->